TERRITORIAL PRESENCE
We operate throughout Italy
We are spread all over the national territory, but attentive to every single small need of each customer, regardless of the size of his business.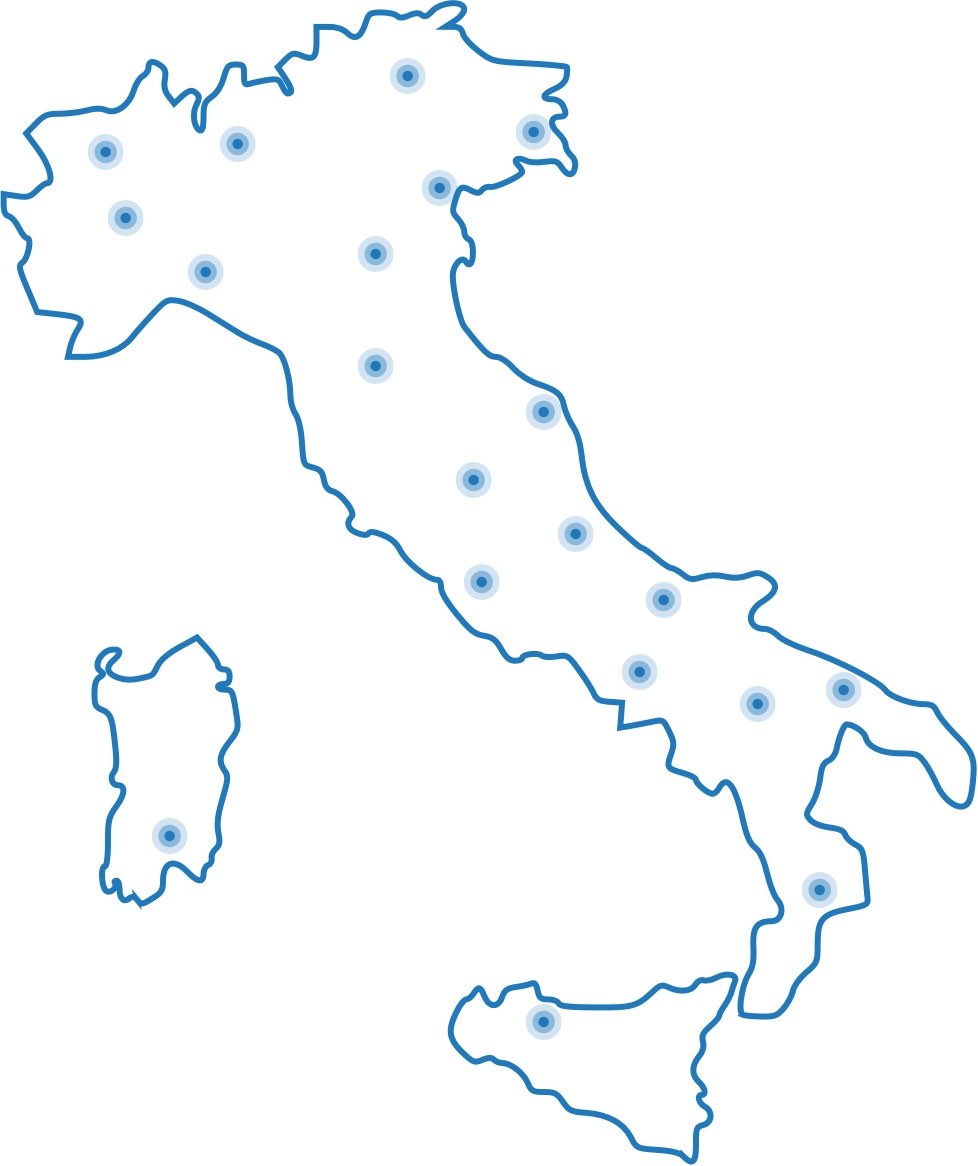 Our size and our organization allow us
to manage contracts throughout the Italian territory.
We are old enough to be noticed from afar,
anche da lontano, but not so heavy as to
block the correct flow of business.